About Us
Founded in 1986, L.A. Bruell, Inc. (LAB) creates documentary, interactive, and educational programs with a special emphasis on art and medicine. We are producers, writers, visual artists, and programmers creating work for multiple platforms, including public television, cable, web, portable media, and live events. Let us tell your story.
Who We Are

Lucy Bruell, President, Director / Producer

Lucy's experience in producing and directing covers a wide range of programming. Before forming LAB, Lucy was a Reporter/Producer for Newsweek Television, Director/Producer for news and sports broadcasts at KTSF-TV, San Francisco, and Producer for interactive programs at Lancit Media in New York. Her video work has been exhibited in the San Francisco Museum of Art. Speaking with Music, Beyond the Practice Room, and On a Personal Note, her documentaries on young classical musicians, were broadcast on public television stations nationwide.

Lucy graduated from the University of California in Berkeley with a BA in Psychology and received a Masters in Journalism from Columbia University where she later taught as an adjunct faculty member. She is an Instructor in the Division of Medical Humanities at NYU School of Medicine where she facilitates a weekly seminar on humanism in medicine. She is also Editor-in-Chief of NYU's Literature, Arts and Medicine Database, a repository of 3000+ annotations on works of art and literature that deal with medicine and the human condition.

Lucy is also the Principal Investigator and Project Director for Stop, Look, Listen (intro), LAB's NIH-funded educational tool for pediatricians.



Ned Putnam, Medical Education Writer

Ned draws upon more than 30 years experience in the healthcare industry to write and produce medical education programs covering a diverse range of topics including HIV/AIDS, epilepsy, multiple sclerosis, pediatric mental health, and influenza. Ned is a former Executive Vice President and Client Service Director at Sudler & Hennessey. Ned earned a BA in Biology from Ithaca College and an MS in Physiology and Biophysics from the University of Vermont School of Medicine where he was a NASA fellowship recipient. After obtaining his graduate degree, he conducted research for the Department of Medicine on the effects of cigarette smoke on the bacterial clearing capacity of the alveolar macrophage. His interest in writing medical research papers inspired him to pursue a career in healthcare.



Evan Sholle, Project Manager

Evan is LAB's project manager and associate editor. A graduate of Columbia University with a BA in Middle East, South Asian, and African Studies, Evan has been published in Westchester Parent and ForeWord Magazine, and has blogged on Buddhism for Tricycle Magazine. As a research assistant in Columbia's Intergroup Relations and Diversity Lab, he has worked on projects relating to stereotype threat and stigma, and as a grantwriter he has worked on projects dealing with autism and other neurobiological conditions. His professional interests include the use of technology to further communication and collaboration across cultural, professional, and interpersonal divides.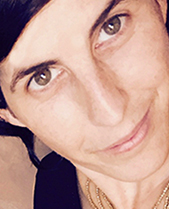 Zohar Kfir, Project Manager

Zohar Kfir, LAB's project manager and creative director, is a digital media producer who has worked professionally in the educational, private and commercial sectors. A graduate of NYU's Interactive Telecommunications Program, Zohar is also an established media artist working with experimental video, interactive media and installation. She has shown her work at venues including Transmediale; NYUFF; FACT Liverpool; 56th Oberhausen Film Festival; SIGGRAPH2014 Art Gallery and ISEA Dubai and the Creators Project.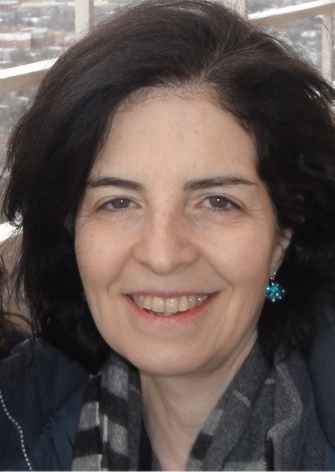 Nancy Novick, Writer

Nancy has been writing about health and medicine for more than 25 years. Her clients include some of the largest hospitals in New York and a number of top advertising agencies. She studied English literature at the University of Pennsylvania (BA) and Columbia University (MA) and has a special interest in the intersection between medicine and literature. Nancy feels strongly about the importance of expanding access to high quality, affordable healthcare and has served as a volunteer for the Medical Rights Center, an advocacy group for older Americans dealing with insurance issues. She is also an adjunct instructor in copywriting at Kean University in Union, NJ, and is the arts editor for an online magazine serving the Upper West Side.
More Info
(646) 336-5977
120 W 70th St #3B, New York NY
What We Do
Interactive Media
We specialize in interactive online media, including our educational project Stop, Look, Listen (trailer), as well as multiple online projects including websites and live webcasts. Check our portfolio to see some of our interactive work.
Moving Image
Live action? Complex animation? Fiction? Nonfiction? We've got you covered, on any platform. We produce professional-quality video tailored to your needs and are available for post-production services.
Medical Education
We specialize in producing media that speaks to doctors in their own language. From CME and MOA animations to live webcasts and field reports, we have the knowledge and experience to do it right.
Featured Projects
Stop, Look, Listen
The numbers tell only part of the story. Each year, approximately 3.3 million cases of suspected abuse or neglect are called into child welfare. While pediatricians are on the frontlines of recognizing signs of abuse, as a group, medical professionals account for less than 10% of the reports - even though, as mandated reporters, they are required to act when they have a reasonable suspicion of abuse. Funded by the National Institutes of Health, SLL is designed to increase clinician confidence in recognizing and reporting cases of physical child abuse and improve collaboration between the medical community and child welfare agents.

SLL consists of six interactive cases developed by a panel of pediatric child abuse experts. All six cases depict real life situations that are re-enacted by professional actors and played out in a self-directed learning environment. Each case addresses a different type of physical abuse that may be encountered in a primary care practice and takes the learner beyond reporting and into the investigative process. Users who complete all six cases are eligible for eight Category I CME credits.

The program is currently undergoing evaluation by a group of pediatricians - launch is anticipated for early 2016.
Digital Case Studies in Palliative Care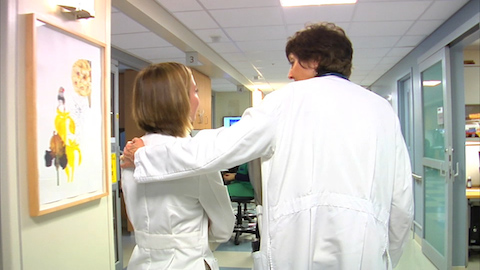 Digital Case Studies in Palliative Care is a series of documentary vignettes showing interactions between palliative care teams and their patients at NYU Langone Medical Center and Weill Cornell Medical Center. To produce the vignettes, our crew shadowed the palliative care teams on their rounds, filming patients and caregivers who gave their consent to be included in the project. LAB, along with our collaborators at Weill Cornell Medical College, has screened material from the project in a series of small groups of health care trainees and professionals. Work is currently ongoing to craft this footage into a teaching tool for health care professionals.
Learn More
Content Development
We start with the story. We immerse ourselves in our subjects, conducting research, interviews, developing outlines, treatments, scripts and manuscripts which we weave into a visual design. We tailor our content for each platform to produce integrated campaigns best suited to our subjects.
Campaigns
There's more than one way to tell the story. Some of our projects are created in multiple formats. Feelings Need Check Ups Too, an interactive resource, includes a web component, a printed tool kit, and posters, all designed and produced by our team. We have also contributed a series of video vignettes for a pediatric audience to the AAP's Resilience Project, an initiative designed to provide pediatricians and all medical home teams with the resources they need to modify practice operations to more effectively identify, treat, and refer children and youth who have been exposed to or victimized by violence.
Documentaries
Our documentaries, Beyond the Practice Room and Speaking with Music, have each aired on more than eighty public television stations nationwide. We have also produced On a Personal Note, which explores how the personality and personal interpretation of each pianist colors a work of classical music. We have also produced many short documentaries.
Medicine
Our portfolio demonstrates our ability to communicate complex subjects clearly, creatively, and succinctly. We understand the regulatory environment, and we have partnered with academia to produce continuing medical education programs. We have also created many programs for healthcare professionals, patients and their families, and health organizations. One of our more recent programs was a series of training videos for the American Academy of Pediatrics. Additionally, in her capacity as Instructor at NYU School of Medicine, Lucy is Editor-in-Chief of the NYU Literature, Arts, and Medicine Database.
Social Commitment
Many of our programs are created for non-profit organizations and have been successfully used to raise funds and awareness of their missions. We have been particularly fortunate to work with institutions that foster children's causes, including the Big Apple Circus Clown Care Unit, The Hasbro Children's Foundation, and the NYU Cancer Institute. Our work with these institutions can be found in our portfolio.
Video/Multimedia Production
With the skills of an agency, but the responsiveness and personal attention of a small business, we are a professional team of directors, writers, and producers who will collaborate with you to realize your communication needs and objectives. We produce for broadcast, web, DVD, MOA animations, business presentations and live events, including webcasting.
Web & Interactive Development
Web development is an integral component of many of our programs, and part of the services that we provide to our clients. We have also created many interactive multimedia programs for continuing medical education, patient directed programs, branded professional education, and speaker support. The majority of these programs are distributed on the web and portable media.
Updates
02/01/2016
Those interested in library sciences, the medical humanities, or the history of science will want to be sure to attend the 2016 annual meeting of the Archivists and Librarians in the History of the Health Sciences. Lucy will be giving the keynote address on her work with the NYU Literature, Arts, and Medicine Database as well as her work in medical education, both at NYU School of Medicine and with L.A. Bruell.
12/30/2015
Keep an eye out for Keeping Reflection Fresh, an upcoming collection of essays from medical educators on the value of introspection and reflective practice in medical education, including a contribution from Lucy and her colleagues based on their work in the Humanistic Aspects of Medical Education program at the NYU School of Medicine. Keeping Reflection Fresh is scheduled to release in July 2016 and can be pre-ordered on Amazon.
11/17/2015
We are proud to announce that Stop, Look, Listen, our educational tool for pediatric clinicians, has officially been approved for 10 points of MOC Part 2 credit, to be offered in partnership with the American Academy of Pediatrics soon. Check out the SLL website for more details.
10/28/2015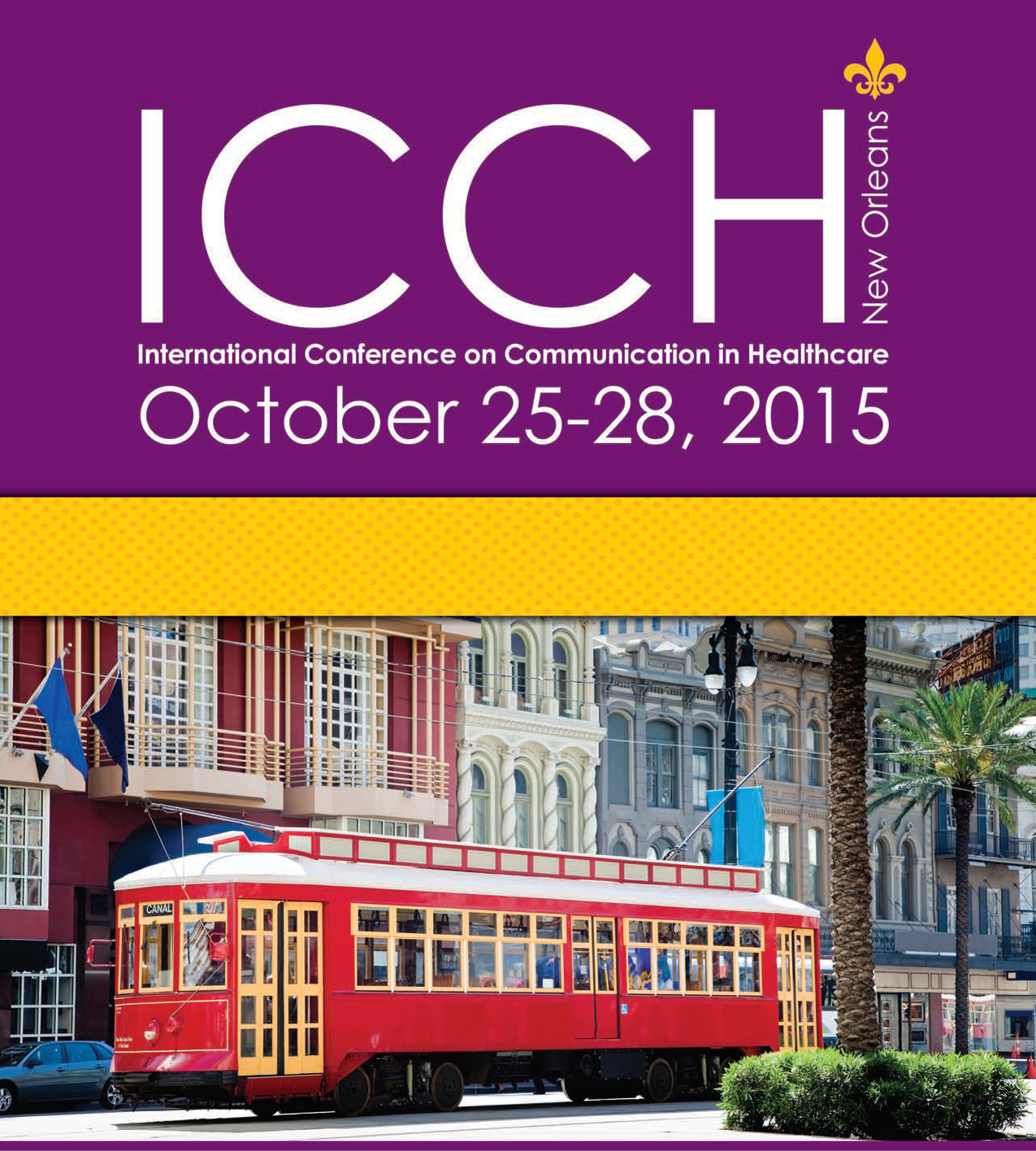 L.A. Bruell just returned from presenting Stop, Look, Listen at this year's International Conference on Communication in Healthcare in New Orleans, Louisiana. The conference was a great opportunity to spread the word about SLL and connect with many of the researchers and professionals at the cutting edge of health care communication.
10/15/2015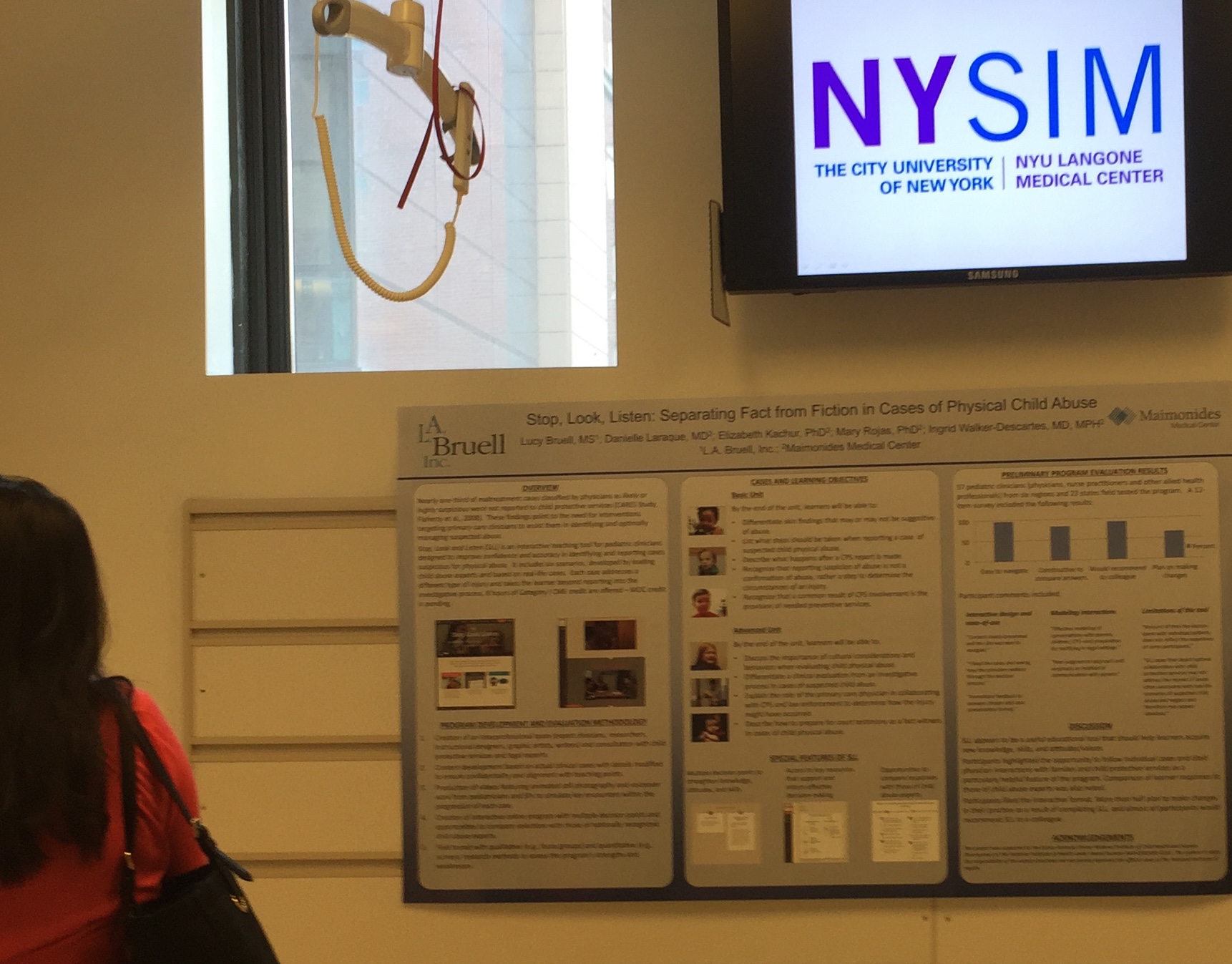 Simulation is one of the hottest topics out there in medical education - and we're at the forefront with Stop, Look, Listen. We were invited to present earlier this week at NYSIM's "Hot Topics in Simulation Education" symposium. NYSIM is a collaborative effort of NYU Langone Medical Center and the City University of New York.
7/24/2015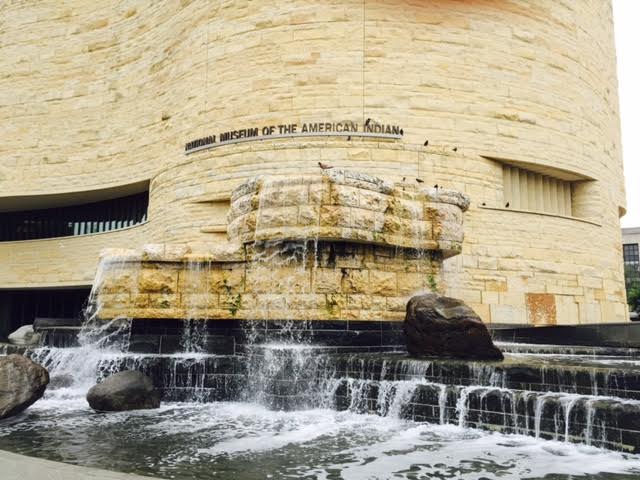 We were delighted to be able to present Stop, Look, Listen earlier this week to FEDIAWG - the Federal Interagency Workgroup on Child Abuse and Neglect. The Workgroup includes representatives from several government agencies, including the Departments of Health and Human Services, Education, Justice, and State.
7/16/2015
Our presentation on Stop, Look, Listen at Medbiquitous 2015 is now available for download! Click here to view the abstract or right-click here and choose "Save link as..." to download the presentation directly.
6/29/2015
Our presentation at Medbiquitous 2015 was a great opportunity to get the word out about Stop, Look, Listen and to meet others working to bring technological advances to the world of healthcare education. Stay tuned for a link to our presentation there, which should be coming soon.
5/5/2015
Look for LAB at the 2015 MedBiquitous Annual Conference on May 18-19 - we will be presenting our program Stop Look Listen as part of the Virtual Patients and Simulation panel.
4/20/2015



This past weekend, LAB presented our educational program Stop, Look, Listen at the 2015 NEGEA (Northeast Group on Educational Affairs) retreat held by the AAMC (Association of American Medical Colleges). Conferences like this are always a valuable opportunity to connect with professionals active in the field of medical education. We look forward to presenting SLL at upcoming conferences including Baltimore's 2015 MedBiquitous Annual Conference in May and the AMEE (Association for Medical Education in Europe)'s 2015 meeting in Glasgow in September.
12/2/2014
Keep an eye out for Keeping Reflection Fresh: Top Educators Share Their Innovations in Health Professional Education. Coming in early 2015, the book will highlight a broad array of representative methods, processes and themes associated with introducing learners to the benefits of reflexivity and reflection as they become health professionals. Lucy co-wrote an essay on the Humanistic Aspects of Medical Education seminars at NYU School of Medicine that will be featured in the book.
11/11/2014
Our presentation of Stop, Look, Listen at the AAMC conference was a resounding success. As we move towards the launch of SLL, we are always eager to touch base with medical educators and pediatric clinicians about this important project, and the conference was a great opportunity to do so.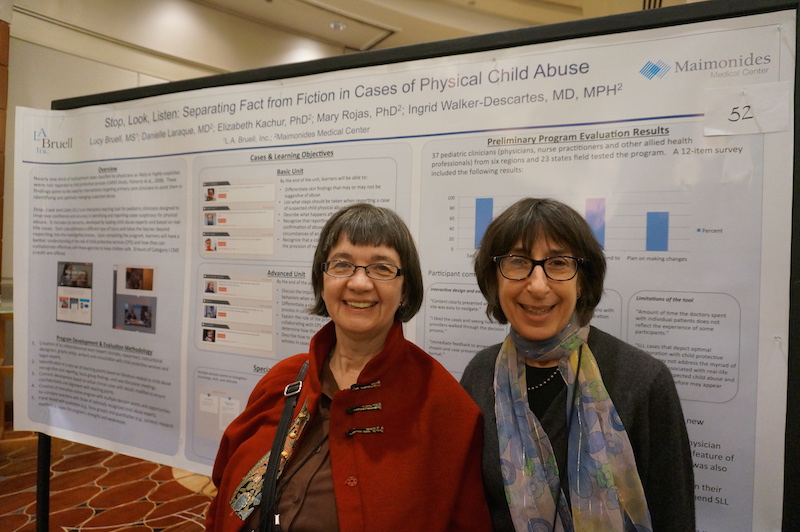 08/18/2014
We're delighted to announce that we will be presenting our educational project Stop, Look, Listen (intro) at the 2014 Annual Meeting of the American Association of Medical Colleges. The 2014 AAMC meeting will be held in Chicago, IL in November 2014 and will feature multiple sessions designed to offer medical educators carefully curated content addressing up-and-coming issues and innovations in the field. For more information about the meeting, check out the AAMC conference website.
03/15/14
Dr. Randi Diamond and Lucy Bruell recently had the opportunity to present footage from LAB's Digital Case Studies in Palliative Care program at the 2014 Annual Conference of the American Academy of Hospice and Palliative Medicine. This exciting project features documentary footage of real palliative care teams interacting with patients and caregivers. Stay tuned for more - those with journal access can also read more here.
Contact
WE'RE ALWAYS EAGER TO GET IN TOUCH. REACH US BY EMAIL OR BY USING THE FORM BELOW.