ABOUT US
Founded in 1986, L.A. Bruell, Inc. (LAB) is a full service content development and media production company, with a special emphasis on art and medicine. We are producers, writers, visual artists, and programmers creating work across all platforms.
LET US TELL YOUR STORY.

Lucy Bruell,
President, Director / Producer
Lucy's experience in producing and directing covers a wide range of programming. Before forming LAB, Lucy was a Reporter/Producer for Newsweek Television, Director/Producer for news and sports broadcasts at KTSF-TV, San Francisco, and Producer for interactive programs at Lancit Media in New York. Her video work has been exhibited in the San Francisco Museum of Art.
Speaking with Music, Beyond the Practice Room,
and
On a Personal Note
, her documentaries on young classical musicians, were broadcast on public television stations nationwide. Lucy graduated from the University of California in Berkeley with a BA in Psychology and received a Masters in Journalism from Columbia University where she later taught as an adjunct faculty member. She is an Instructor in the Division of Medical Humanities at NYU School of Medicine where she facilitates a weekly seminar on humanism in medicine. She is also Editor-in-Chief of NYU's
Literature, Arts and Medicine Database
, a repository of 3000+ annotations on works of art and literature that deal with medicine and the human condition. Lucy is also the Principal Investigator and Project Director for
Stop, Look, Listen
(intro)
, LAB's NIH-funded educational tool for pediatricians.

Ned Putnam,
Medical Education Writer
Ned draws upon more than 30 years experience in the healthcare industry to write and produce medical education programs covering a diverse range of topics including HIV/AIDS, epilepsy, multiple sclerosis, pediatric mental health, and influenza. Ned is a former Executive Vice President and Client Service Director at Sudler & Hennessey. Ned earned a BA in Biology from Ithaca College and an MS in Physiology and Biophysics from the University of Vermont School of Medicine where he was a NASA fellowship recipient. After obtaining his graduate degree, he conducted research for the Department of Medicine on the effects of cigarette smoke on the bacterial clearing capacity of the alveolar macrophage. His interest in writing medical research papers inspired him to pursue a career in healthcare.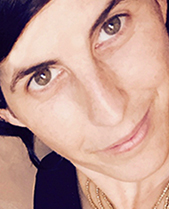 Zohar Kfir,
Project Manager
Zohar Kfir, LAB's project manager and creative director, is a digital media producer who has worked professionally in the educational, private and commercial sectors. A graduate of NYU's Interactive Telecommunications Program, Zohar is also an established media artist working with experimental video, interactive media and installation. She has shown her work at venues including Transmediale; NYUFF; FACT Liverpool; 56th Oberhausen Film Festival; SIGGRAPH2014 Art Gallery and ISEA Dubai and the Creators Project.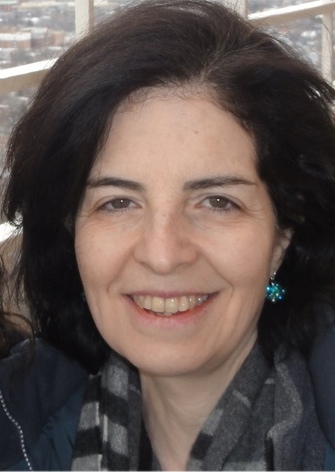 Nancy Novick,
Writer
Nancy has been writing about health and medicine for more than 25 years. Her clients include some of the largest hospitals in New York and a number of top advertising agencies. She studied English literature at the University of Pennsylvania (BA) and Columbia University (MA) and has a special interest in the intersection between medicine and literature. Nancy feels strongly about the importance of expanding access to high quality, affordable healthcare and has served as a volunteer for the Medical Rights Center, an advocacy group for older Americans dealing with insurance issues. She is also an adjunct instructor in copywriting at Kean University in Union, NJ, and is the arts editor for an online magazine serving the Upper West Side.
WHAT WE DO
We start with the story. We immerse ourselves in our subjects, conducting research, interviews, developing outlines, treatments, scripts and manuscripts which we weave into a visual design. We tailor our content for each platform to produce integrated campaigns best suited to our subjects.
Interactive Media
We specialize in interactive online media, including our educational project Stop, Look, Listen, as well as multiple online projects including and live webcasts. Check our portfolio to see some of our interactive work.
Moving Image
Live action? Complex animation? Fiction? Nonfiction? We've got you covered, on any platform. We produce professional-quality video tailored to your needs and are available for post-production services.
Medical Education
We specialize in producing media that speaks to doctors in their own language. From CME and MOA animations to live webcasts and field reports, we have the knowledge and experience to do it right.
FEATURED PROJECTS
ON A PERSONAL NOTE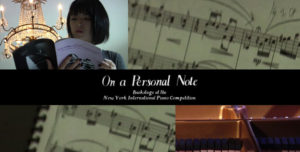 The relationship between very young and gifted classical pianists and their art is explored in this documentary for public broadcasting filmed at the New York Piano Competition. On A Personal Note explores the factors that influence a teenage pianist's performance –his or her own personality, the printed score, and in many cases the recorded performances of renowned pianists past and present.
STOP, LOOK, LISTEN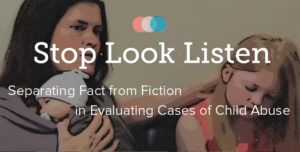 Stop, Look, Listen (SLL) is a case-based interactive learning program for pediatric clinicians designed to foster accuracy and confidence in recognizing and reporting cases of physical child abuse. It also demonstrates effective interprofessional collaboration between clinicians and child welfare professionals.
PARENT CORPS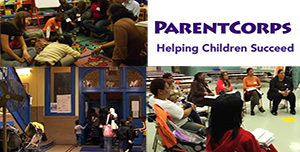 This short video introduces parents and educators to ParentCorps, a family focused school based program developed by the Center for Early Childhood and Development at NYU School of Medicine.
Lucy Bruell gave the keynote presentation-- The Structured World and the Swamp: Medical Humanities and Humanism in the Hi-Tech at the 2016 annual meeting of the Archivist and Librarians in the History of the Health Sciences
ALHHS
NCCAN, Washington DC 8/31/2016
SLL gave a tabletop presentation on 8/31/2016 during NCCAN, Washington DC @AAPNews @nccan 
NCCAN 2016
11/17/2015 STOP, LOOK, LISTEN
We are proud to announce that
Stop, Look, Listen
, our educational tool for pediatric clinicians, has officially been approved for 10 points of MOC Part 2 credit, to be offered in partnership with the American Academy of Pediatrics soon. Check out the
SLL website
for more details.
10/28/2015 International Conference on Communication in Healthcare
December 2016 Keeping Reflection Fresh: A Practical Guide for Clinical Educators (Literature & Medicine)
Keep an eye out for Keeping Reflection Fresh, an upcoming collection of essays from medical educators on the value of introspection and reflective practice in medical education, including a contribution from Lucy and her colleagues based on their work in the Humanistic Aspects of Medical Education program at the NYU School of Medicine.
More info about book
7/24/2015 FEDIAWG The Federal Interagency Workgroup on Child Abuse and Neglect